This past week, our Junior Ice Dance team Erica Estepa and Nolen Hickey traveled to Ottawa, Ontario to compete at the 2022 National Skating Championships.
With two beautiful performances, Erica and Nolen finished in 8th place in a strong field of 16 teams.
It was an exciting weekend to begin with, and was made even more exciting when Coach Matt had to suddenly rush home for the birth of his son! Thank you to coach Megan Wing from BC who stepped in at the last minute to fill in!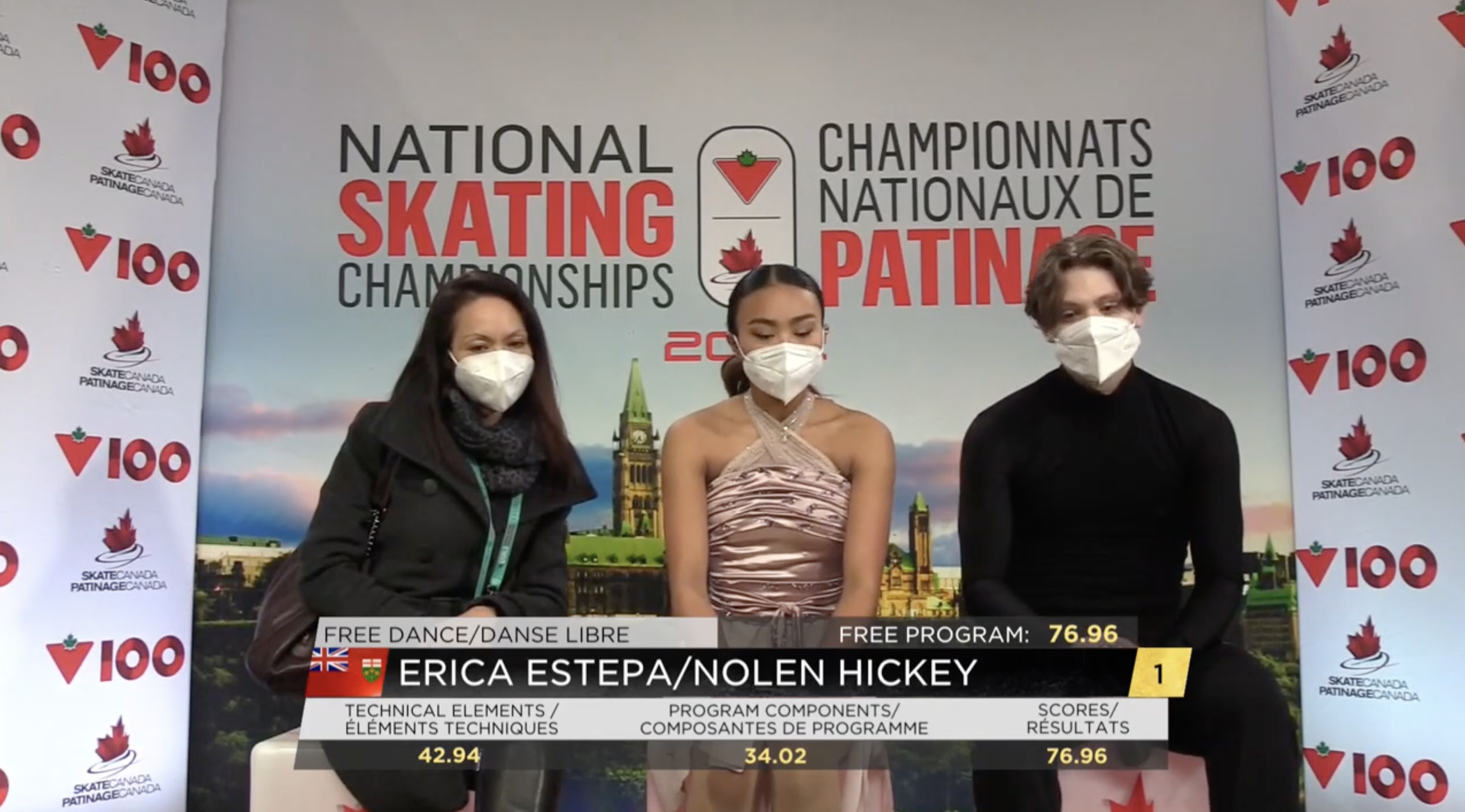 And a special congratulations to Coaches Matt and Maysie on the birth of their beautiful son!
Congratulations to Erica, Nolen and their coaching team on an incredible season. We can't wait to see what the future holds for you!