Teen/Adult skating is growing in popularity and we offer recreational, assessment and competitive opportunities to this segment of the population.
Teens and Adults can participate in our Teen/Adult STARSkate program. Adult competitions currently provide opportunities to adult skaters to experience the challenge of a competition in a fun, social environment. Skate Canada is continuing to expand its programming in this area.
SCBC offers a Teen/Adult STARSkate program for members 13 years and older.
We also offer a program called Teen/Adult CanSkate for teens/adults looking to learn-to-skate. Skaters in the CanSkate session will participate in 30min of group lessons led by a professional Skate Canada coach. For more information on our CanSkate program please visit the link below:
---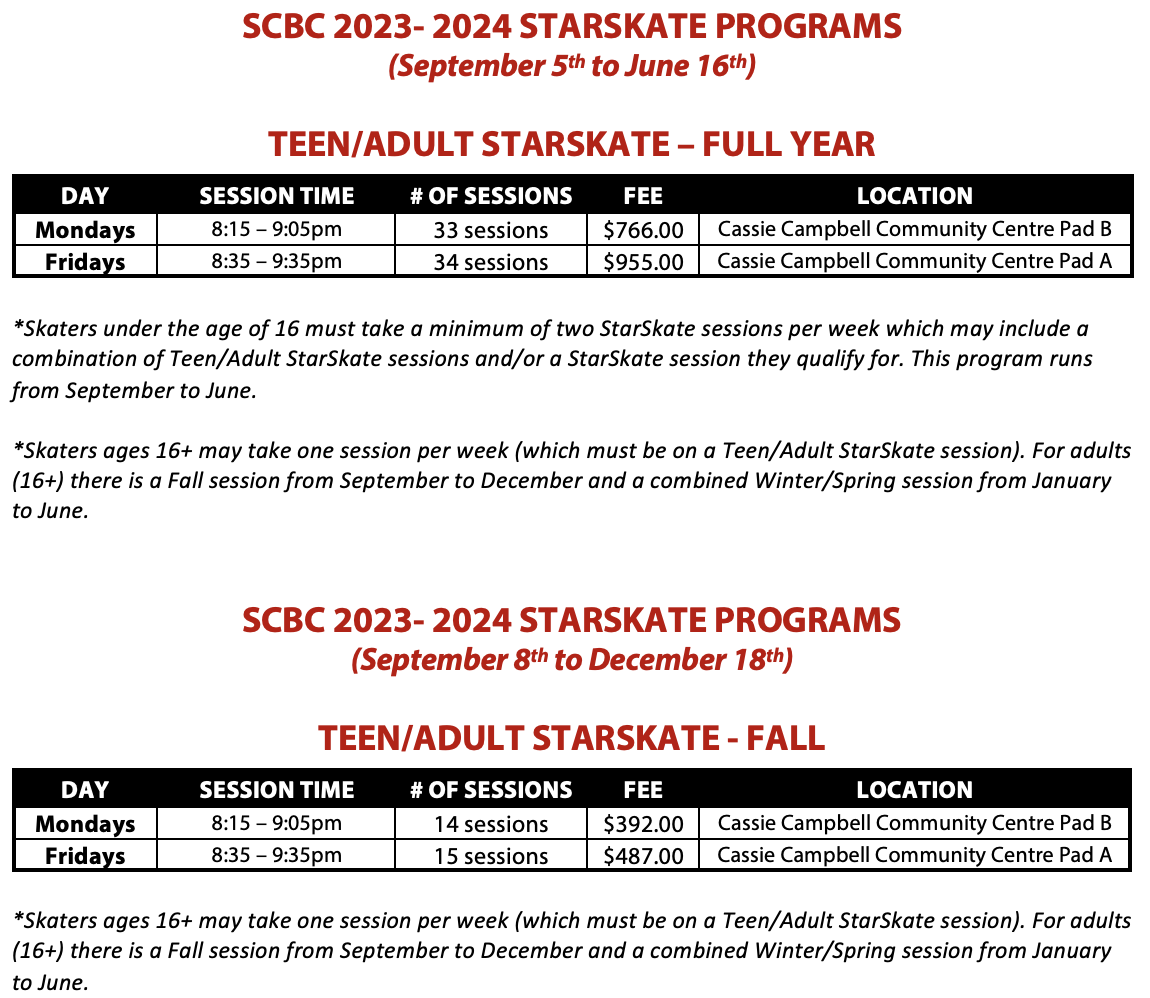 Registration for all 2023-2024 fall and full year programs will open on Thursday, August 17th at 12:00pm.
*It is strongly recommended that skaters speak with their base coach to confirm availability prior to registering.
---
If you have any questions regarding our Teen/Adult STARSkate or Teen/Adult Learn-to-Skate programs please contact us at [email protected].
---