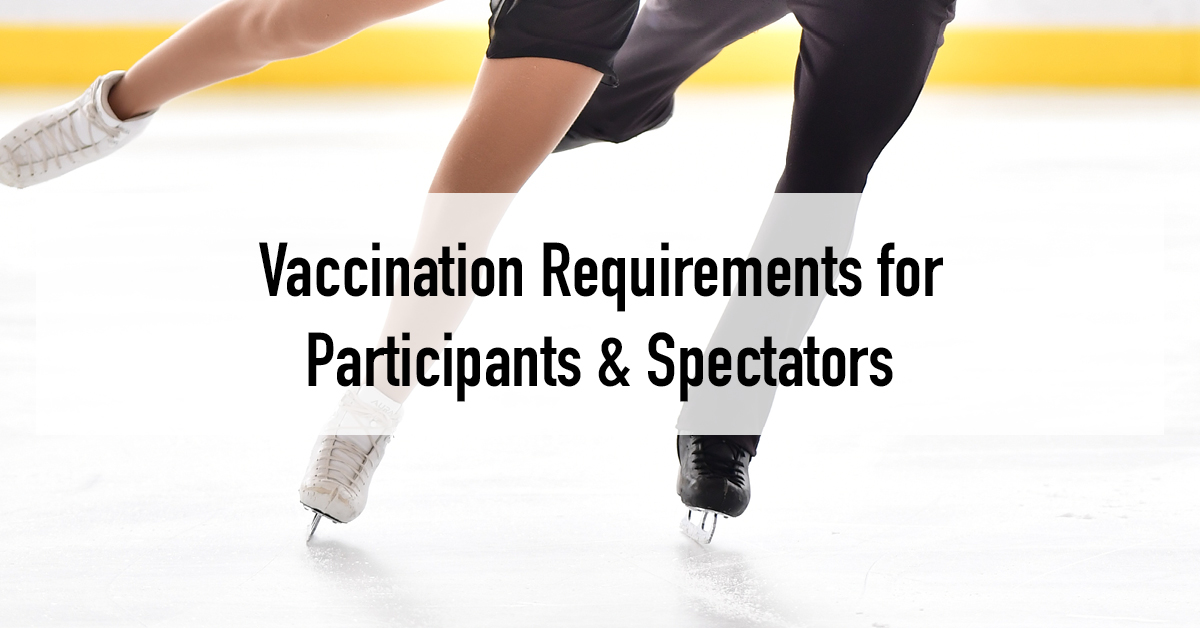 City of Brampton
Vaccination Requirements for Participants and Spectators
On September 14, 2021, the Government of Ontario released regulations and guidance for proof of vaccination to enter certain facilities. In accordance with the law, the City of Brampton will require proof of vaccination for access to designated activities and areas such as sports and recreation fitness, meeting rooms and entertainment/cultural venues 
starting September 22, 2021
. Exemptions will be made as permitted by the Government of Ontario's regulations.
The Proof of Vaccination Guidance for Businesses and Organizations under the Reopening Ontario Act provides a full list of where proof of vaccination is required. Appendix A outlines the requirements for patrons in 'Indoor Sport & Recreational Fitness Facilities':
---
Proof of Vaccination will be required for the following:
Patrons 18 years of age and older accessing sport and fitness facilities for any purpose, including parents or guardians of youth participating in an organized sport**
Youth 12-17 using a gym or other area with exercise equipment or weights, attending public swimming or public skating
Youth 12-17 spectating, including sporting events
**Athletes under the age of 10 will not be permitted in the building without a parent or guardian (age 16 or older) present. Parents and guardians must be able to show proof of vaccination or written documentation supplied by a physician or nurse practitioner indicating medical support for not being fully vaccinated and government issued identification documentation.
---
Allowable exemptions for vaccination requirement include:
Any patron 18 years of age and older with written documentation supplied by a physician or nurse practitioner indicating medical support for not being fully vaccinated and government issued identification
Youth under 12 years of age
Youth under 18 years entering the facility for the purpose of actively participating in an organized sport and associated coaches, volunteers and officials involved with organized sport are exempt. Examples of this activity include: sports leagues, skating, swimming lessons, dance classes, martial arts and applies to training, practices, games and competitions
---
Entering the Building:
Please note that all individuals entering Cassie Campbell Community Center must now check in at the west entrance of the building. All other entrances will be closed. While City of Brampton staff will do their best to ensure the screening process moves as quickly as possible, we ask that you plan to arrive early for your session to ensure there is adequate time to complete the necessary checks.
The following will be required at point of entry:
Ontario Ministry of Health COVID-19 vaccination certificate or other Government issued vaccination record
Personal identification which includes name & birthdate – photo ID is not required.

Examples include: birth certificate, citizenship card, driver's license, government issued ID such as a health card, passport or permanent resident card.
Expired Ontario issued ID or Canadian Passports may be provided as proof of ID only, all others must be valid.

OR declaration of participation in a Skate Canada Brampton-Chinguacousy program for athletes under 18 years of age.
Masks must continue to be worn by all patrons inside the building. Athletes are permitted to remove once on the ice or when partaking in an off-ice class, however masks must be worn in all common spaces include change rooms, washrooms and hallways.
---
In advance of 
September 22
, those who require their vaccine certificate can print or download their vaccination receipt from the provincial booking portal.
We appreciate your cooperation and patience during this time. If you have any additional questions regarding this update, please contact SCBC President Dan Wilkinson at
[email protected]
or Operations Coordinator Andrea Nesbitt at
[email protected]
.