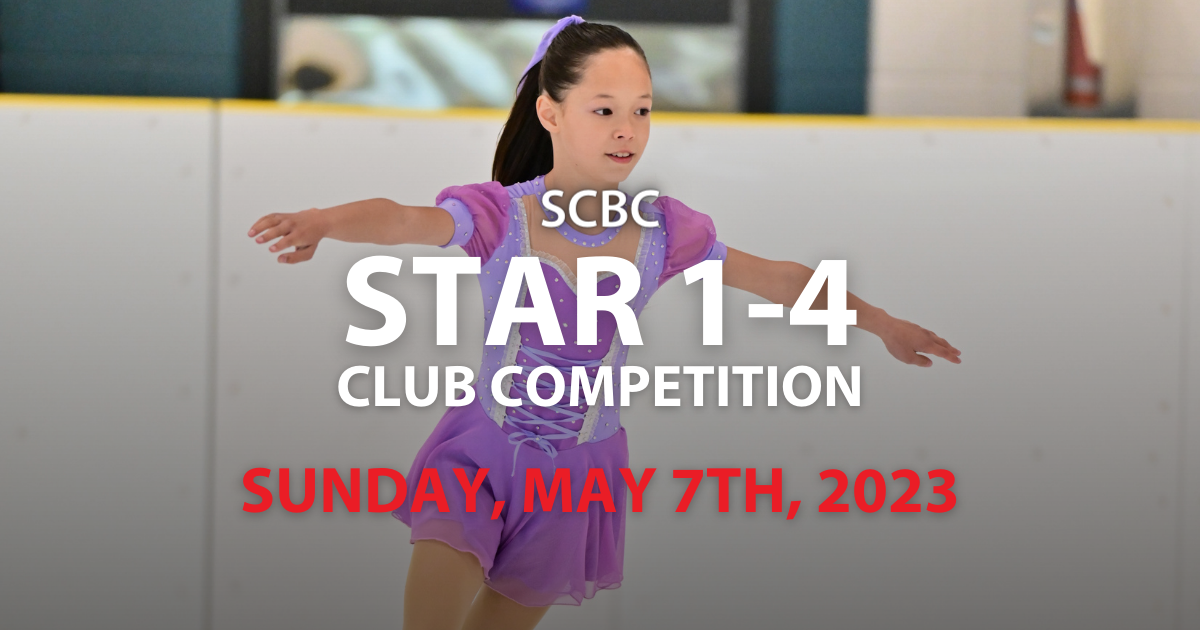 SCBC is pleased to announce that we will be hosting a Star 1-4 Club Competition for our skaters on Sunday, May 7th, 2023.
This is a great opportunity for our young up and coming skaters to gain valuable competitive experience in a fun setting here at our home rink.
---
Please view the announcement here:
SCBC 2023 Club Competition Announcement
Skaters interested in participating are asked to please contact their private coach for more information.
Registration is now closed.
If you are interested in volunteering your time at this years club competition please contact [email protected].
Please speak with your private coach or contact [email protected] for any questions.