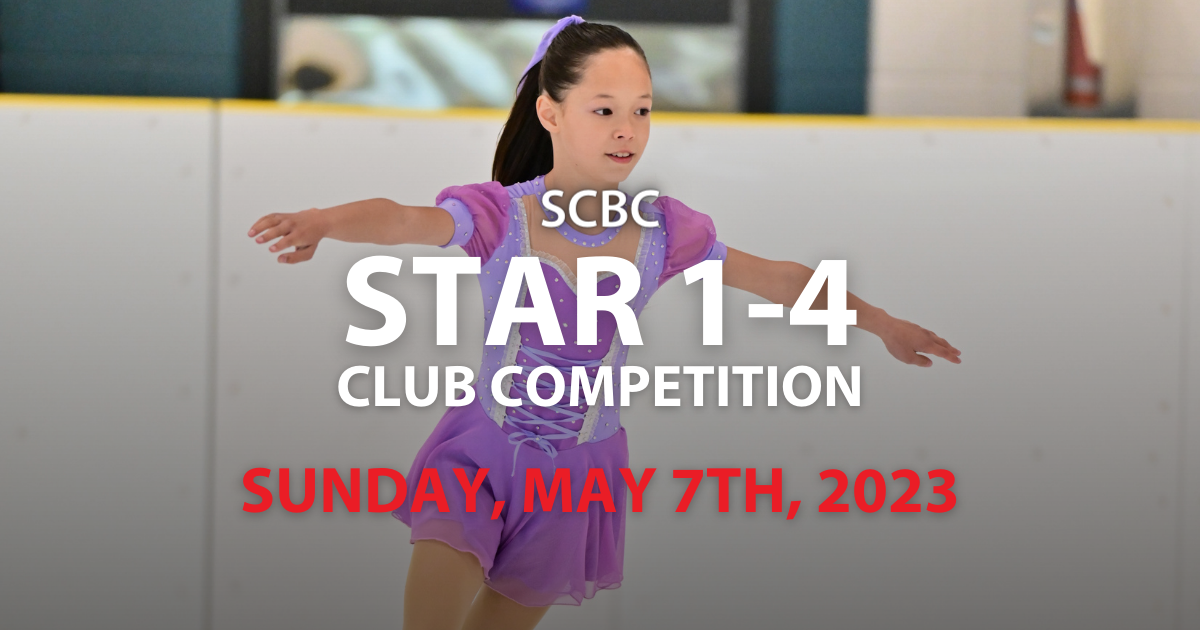 We are pleased to share that the schedule and start orders are now available for the upcoming SCBC Club Competition on May 7th. Please see the website for all information:
https://skatescbc.ca/scbc-2023-star-1-4-club-competition/
Skaters are asked to please check with their base coach regarding detailed information and plans for the day.
The competition will take place at Cassie Campbell Community Centre on Pad A. There will be no fee for spectators to attend.
We are looking forward to a great competition. Best of luck to all athletes!