Skate Canada Brampton-Chinguacousy
Notice of Annual General Meeting: Sunday, June 11th, 2023
---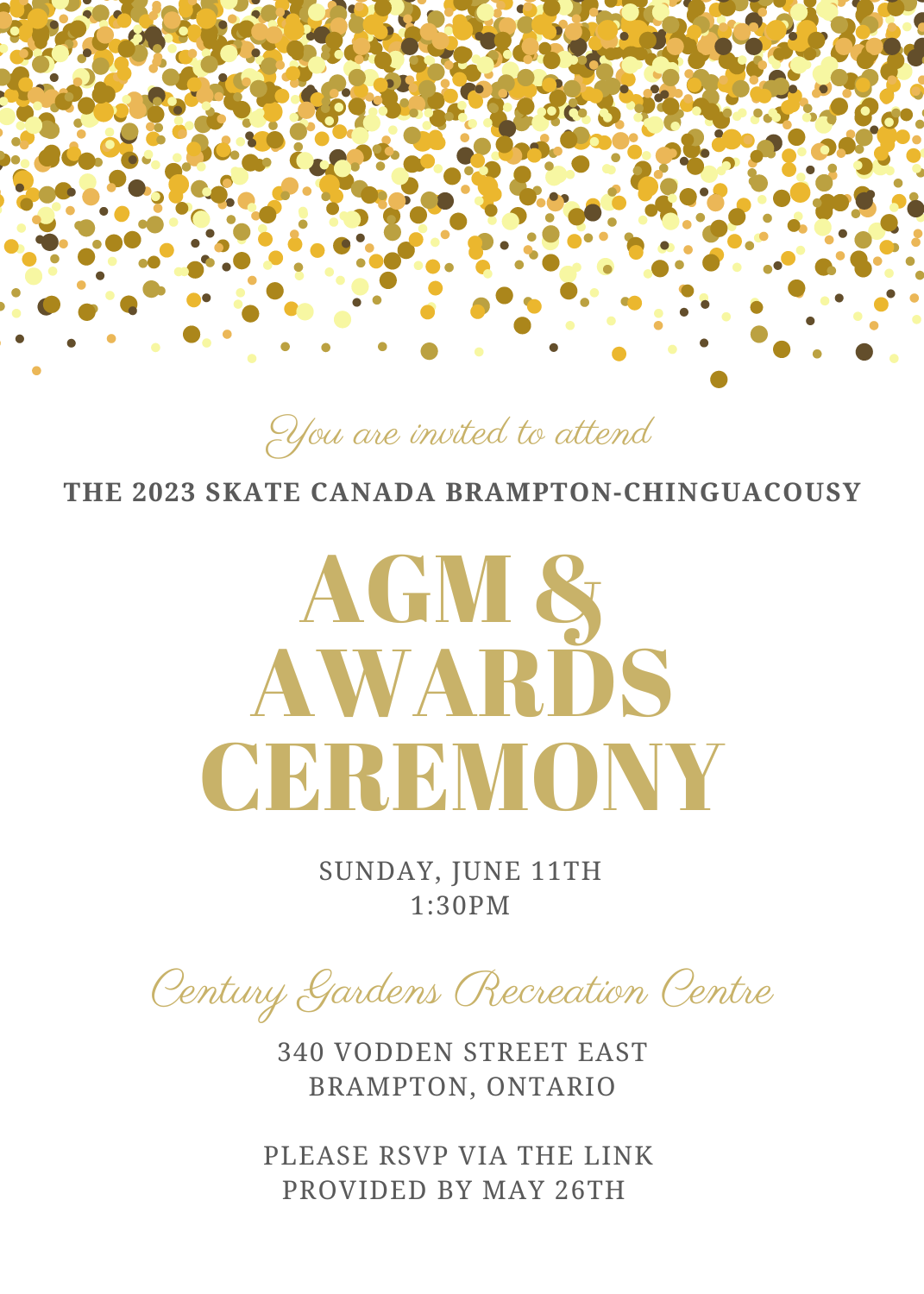 ---
NOTICE is hereby given to all members of Skate Canada Brampton-Chinguacousy of the 2023 Annual General Meeting and Awards Ceremony that will be held on Sunday, June 11th, 2023 at 1:30pm.  This will be a short meeting strictly to conduct the required AGM business including elections for the Board of Directors followed by an Awards Ceremony to celebrate the 2022-2023 season.
---
All eligible members pursuant to By-law #2.5 and #2.6 are invited to participate in this AGM. All eligible Voting Members are strongly encouraged to register their intent to participate and ensure their eligibility to vote no later than 8:00pm on Friday, May 26th, 2023. 
To register, please complete the RSVP form: 
https://forms.gle/dqNHxx5QgMKyKhTw7
---
On-site check-in will commence at 12:30 pm.
ALL DELEGATES ARE REQUESTED TO CHECK IN BEFORE 1:15pm to allow time to establish that a quorum exists prior to the scheduled start of the meeting.
---
Please see below for more information on the AGM:
Nomination Call Form & Director Responsibilities
Agenda to follow.
We are looking forward to celebrating a successful season with our SCBC family!